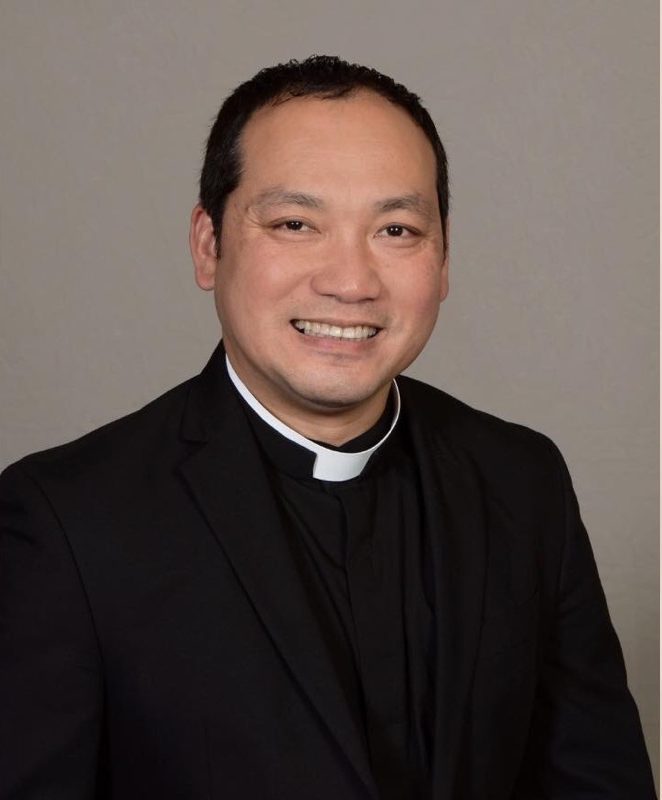 Update
Dear Friends in Christ,
Christ is Risen! Alleluia! Alleluia! Mừng Chúa Phục Sinh!
¡Feliz Pascua!
Happy Easter! Thank you for your presence and prayers as we celebrate this special feast. I especially extend a warm welcome to anyone who is visiting with us from other places or faith backgrounds. As we gather today on the holy ground of our parish campus, we celebrate the beautiful gift of life that God has blessed each of us with. If you are with us today but do not worship with our community on a regular basis, I welcome you home to the Catholic Church and extend an invitation to visit with us at our Parish Life Center. We are here to serve you and to guide you in the journey of the beauty of our faith.
During the Easter Season we focus on celebrations of the Sacraments of Initiation.  We will celebrate the gift of   baptism throughout this Easter Season.  Next week, we will be celebrating First Eucharist with the children of our parish and John Paul II Academy. 
Thank you also for your patience as we continue through the process of construction on our campus.  The new Parish Life Center is almost complete.  We are going to have some major roof repair as well as new lightings for our parking lot.
I pray that you and your loved ones have a blessed Easter!  When you come before the Lord, please pray for me, for those who serve our parish in different capacity, and for our Staff.  Know that we will pray for you, your loved ones and your intentions.  We may not see each other each day but may we meet each day in our prayers!
Peace,
Fr. Peter Do